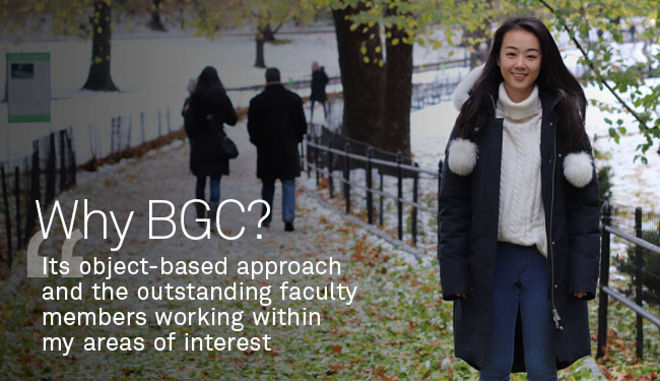 Name: Joyce Zhou, MA '19
Hometown: Beijing, China / Bangkok, Thailand
College: Washington University in St. Louis
My studies have focused on early modern northern European decorative arts, as well as the cross-cultural exchange between the East and the West. I first learned about Bard Graduate Center when I interned at the Saint Louis Art Museum with an alumna the summer before my senior year of college. I was drawn to the program because of its object-based approach and the outstanding faculty members working within my areas of interest. This past summer I interned at the Metropolitan Museum of Art, where I worked in the department of European Sculpture and Decorative Arts with another BGC alumna. The close-knit community of professors, staff, and fellow students at the BGC thus not only creates a supportive academic atmosphere, but also fosters meaningful scholarly and personal connections.