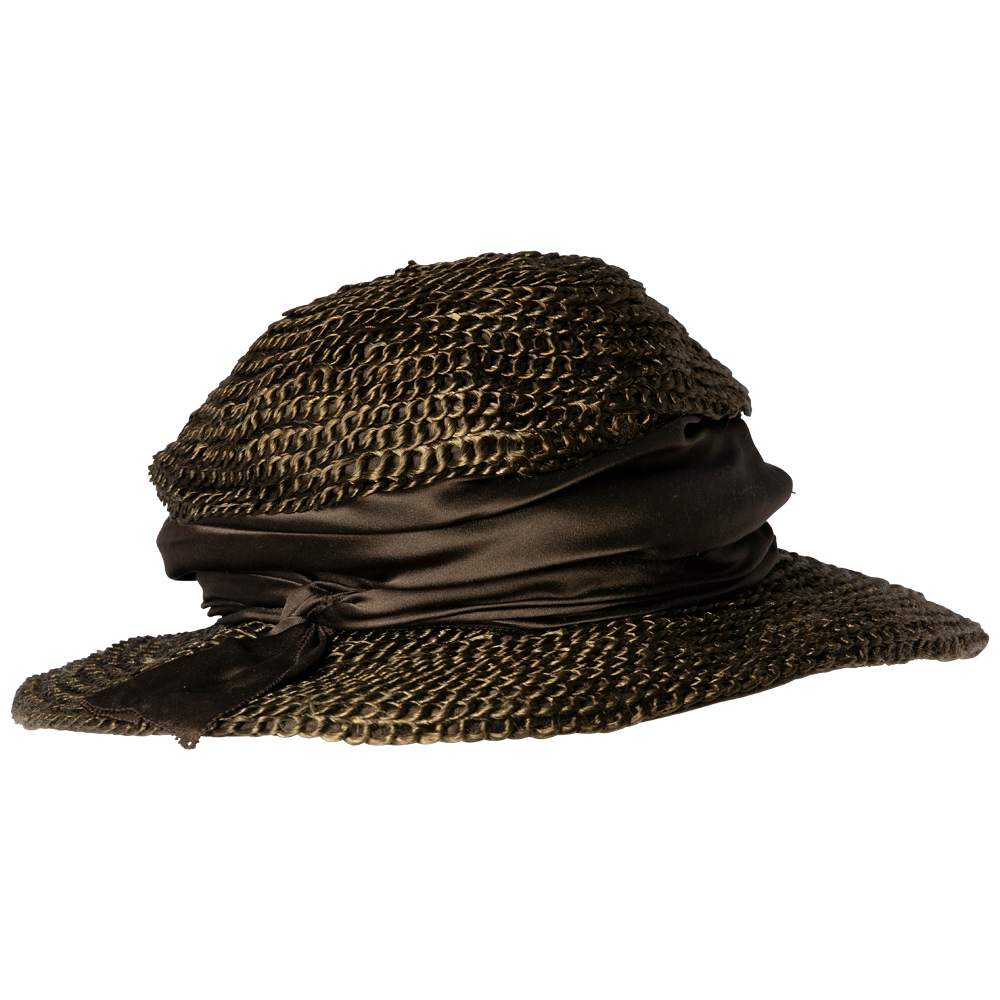 Hat (Spring–Summer 1917)
Gabrielle Chanel
Satin, silk embroidery, satin ribbon
---
© Patrimoine Chanel. © All rights reserved. Photo: M. Toussaint.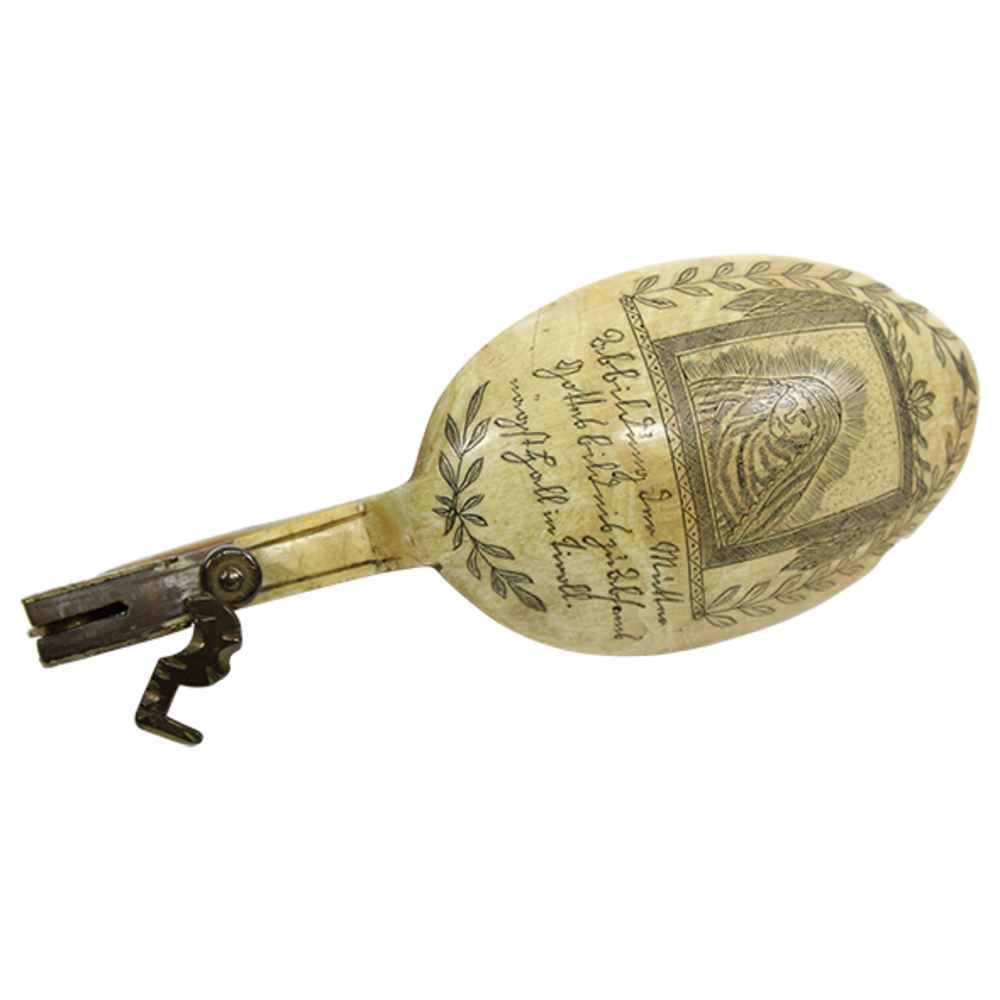 Folding travel spoon for mother and baby with German inscription (18th or 19th century)
Bone
---
Bard Graduate Center Study Collection, Gift of Katherine Gould-Martin.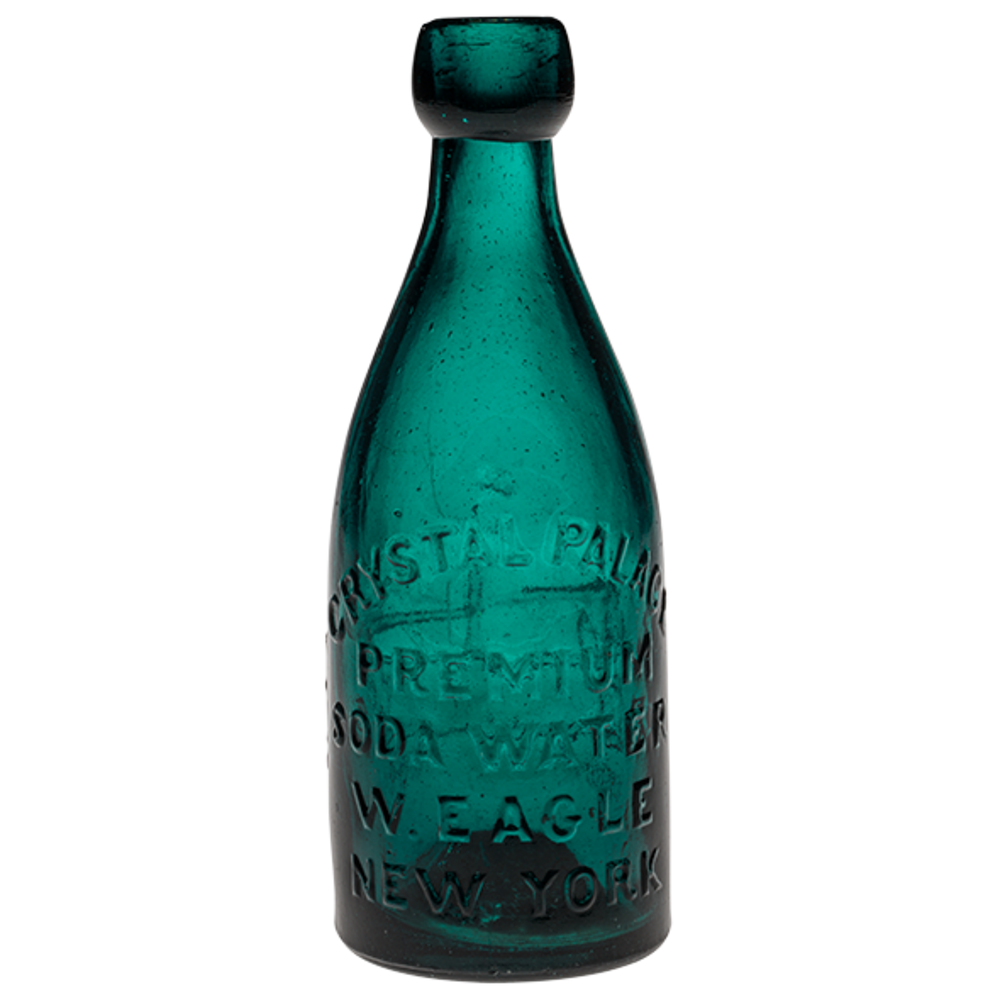 Soda water bottle (ca 1850-60)
Union Glass Works
Mold-blown glass
---
Collection of The Corning Museum of Glass, Corning, New York, Gift of Mr. and Mrs. John R. Graham Jr. in memory of Louise Wood Tillman, 86.4.262.
From the exhibition: New York Crystal Palace 1853