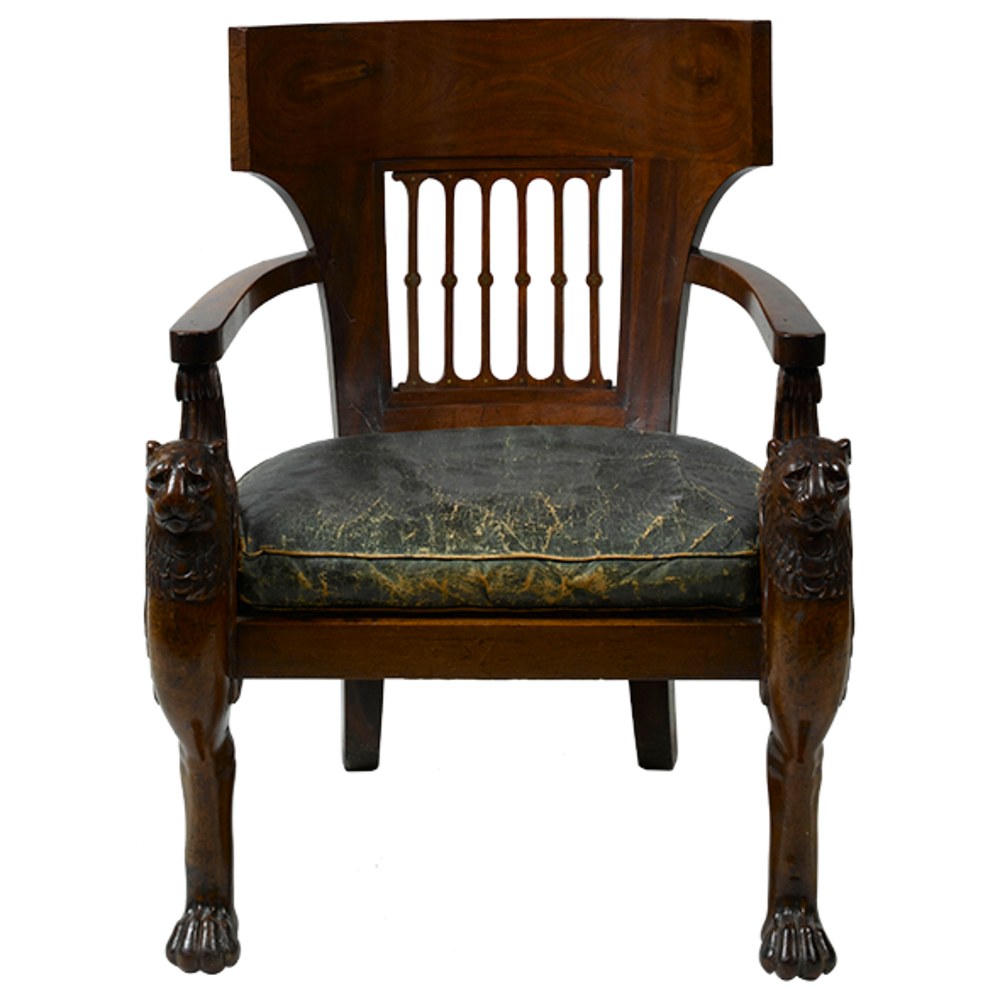 "Corvisart" Desk Chair (ca. 1795)
Attributed to Georges Jacob after design by Charles Percier
Mahogany, copper, green leather
---
Chateaux de Malmaison et Bois-Preau, Rueil-Malmaison, France, Gift of Baron Rabusson-Corvisart, 1950, inv. M.M. 50.6.1.
From the exhibition: Charles Percier: Architecture and Design in an Age of Revolutions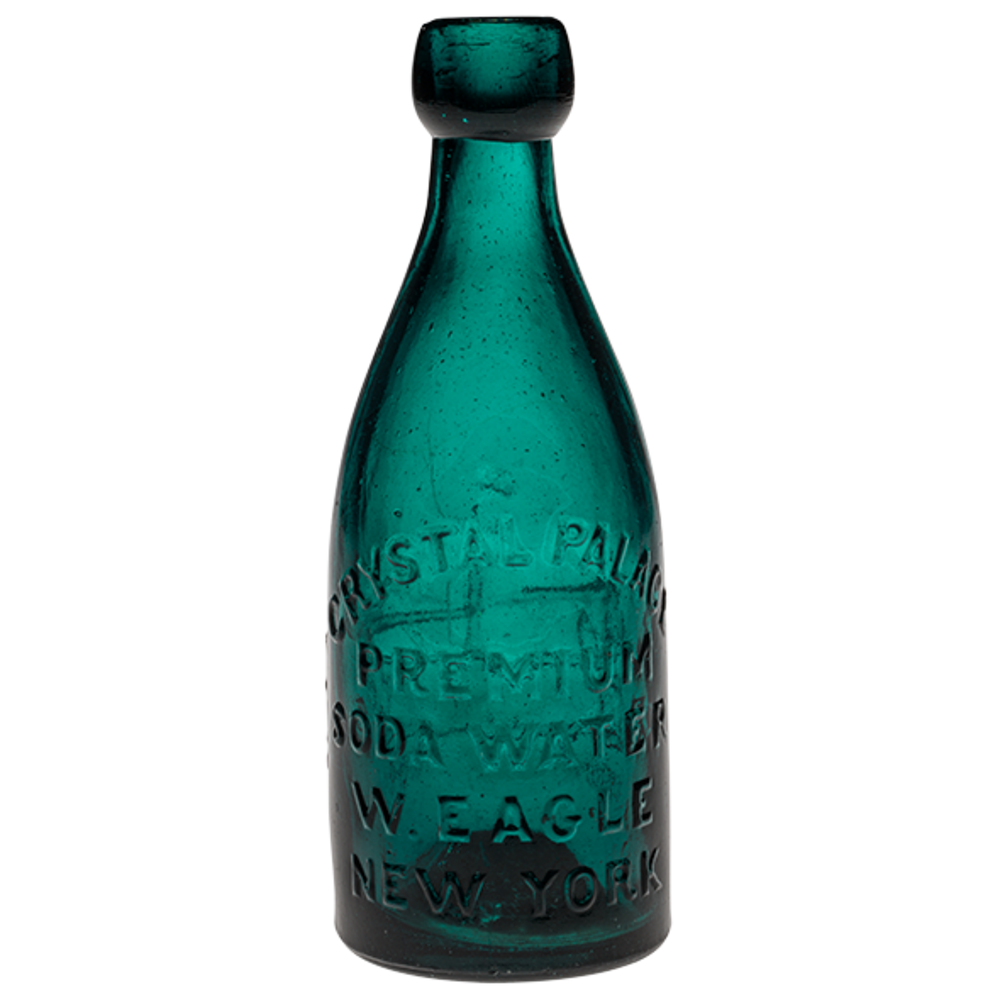 Soda water bottle (ca 1850-60)
Union Glass Works
Mold-blown glass
---
Collection of The Corning Museum of Glass, Corning, New York, Gift of Mr. and Mrs. John R. Graham Jr. in memory of Louise Wood Tillman, 86.4.262.
From the exhibition: New York Crystal Palace 1853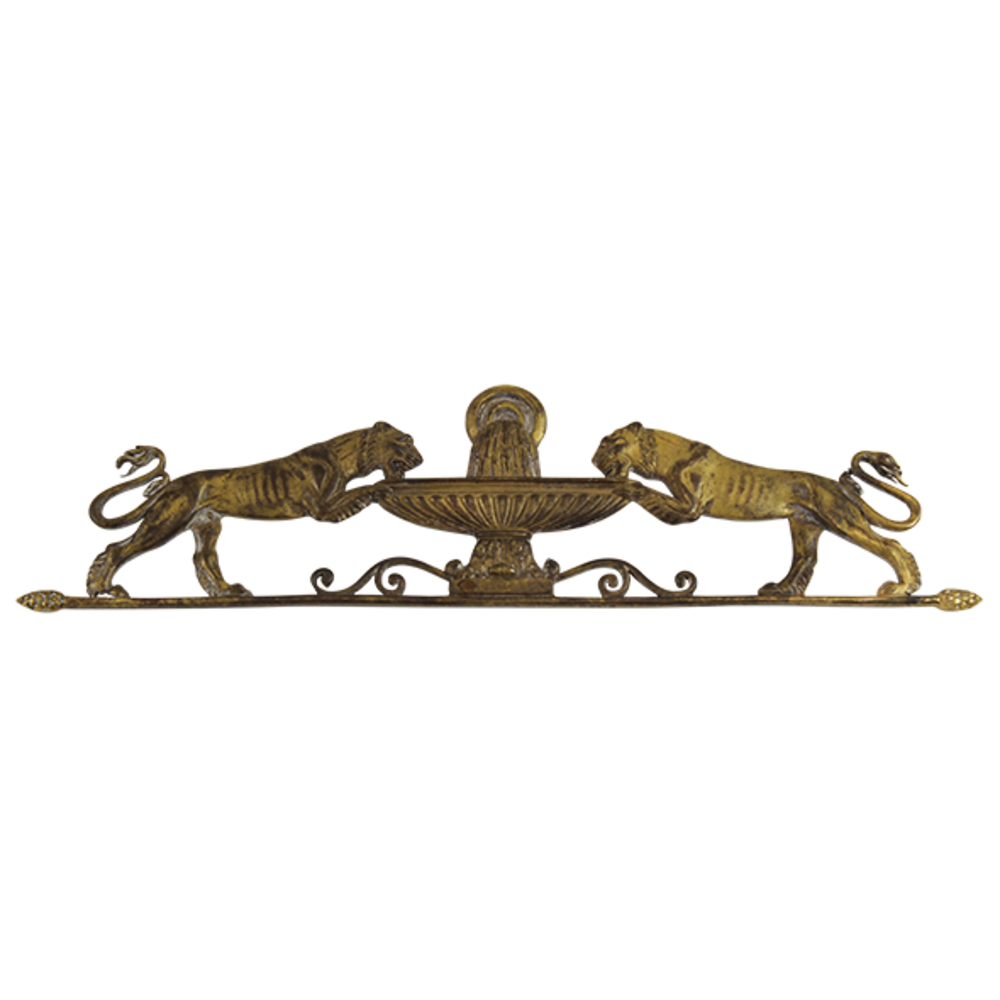 Furniture mount with lions drinking from fountain motif
---
Bard Graduate Center Study Collection, Gift of Patricia and Martin Levy.