Coca bag (20th century, accessioned in 1956)
Q'ero Village, Department of Cusco, Peru
Wool, warp-patterned stripes, fringed
37 3/8 x 6 1/4 in. (95 x 16 cm)
---
Division of Anthropology, American Museum of Natural History, 40.0/8906
From the exhibition:
Carrying Coca: 1,500 Years of AndeanChuspas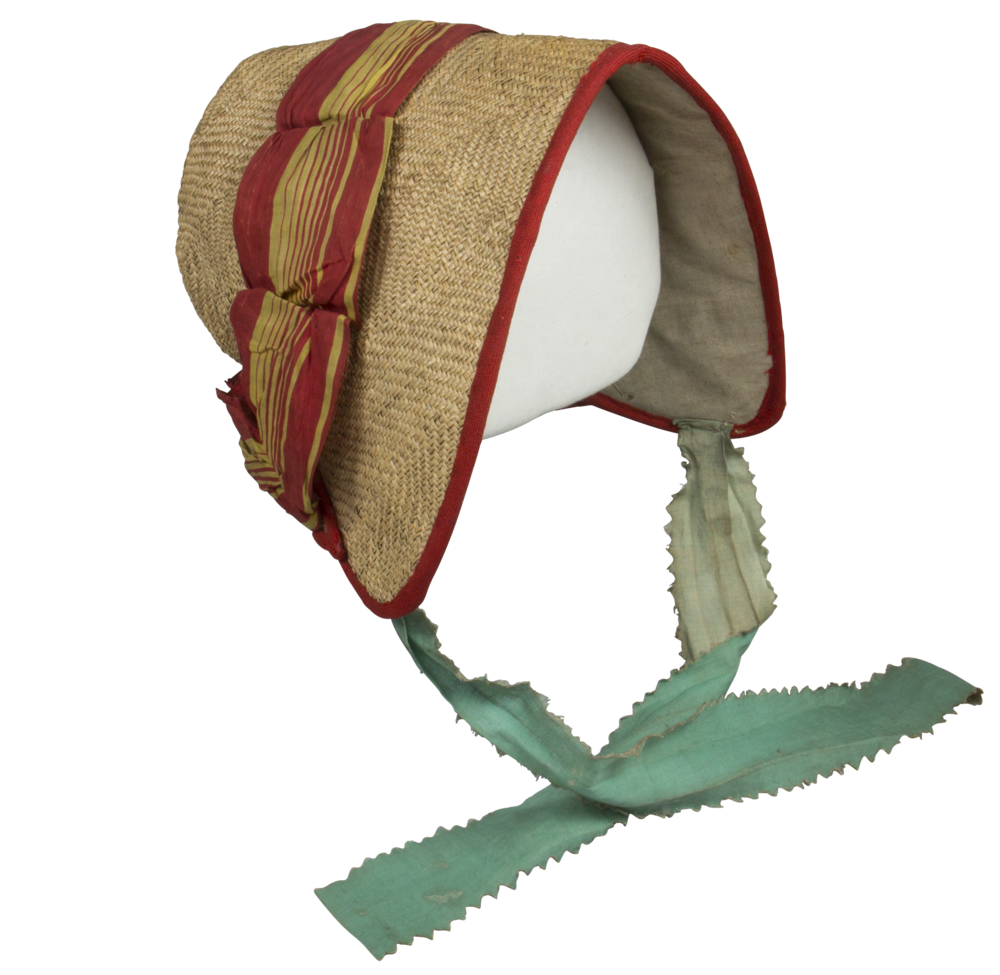 Woman's bonnet (Late 19th Century)
Ni-Vanuatu culture, Aneityum, Vanuatu
Pandanus leaf, cotton, wool, newsprint
---
Division of Anthropology, American Museum of Natural History, ST/3267A
From the exhibition:
Frontier Shores: Collection, Entanglement, and the Manufacture of Identity in Oceania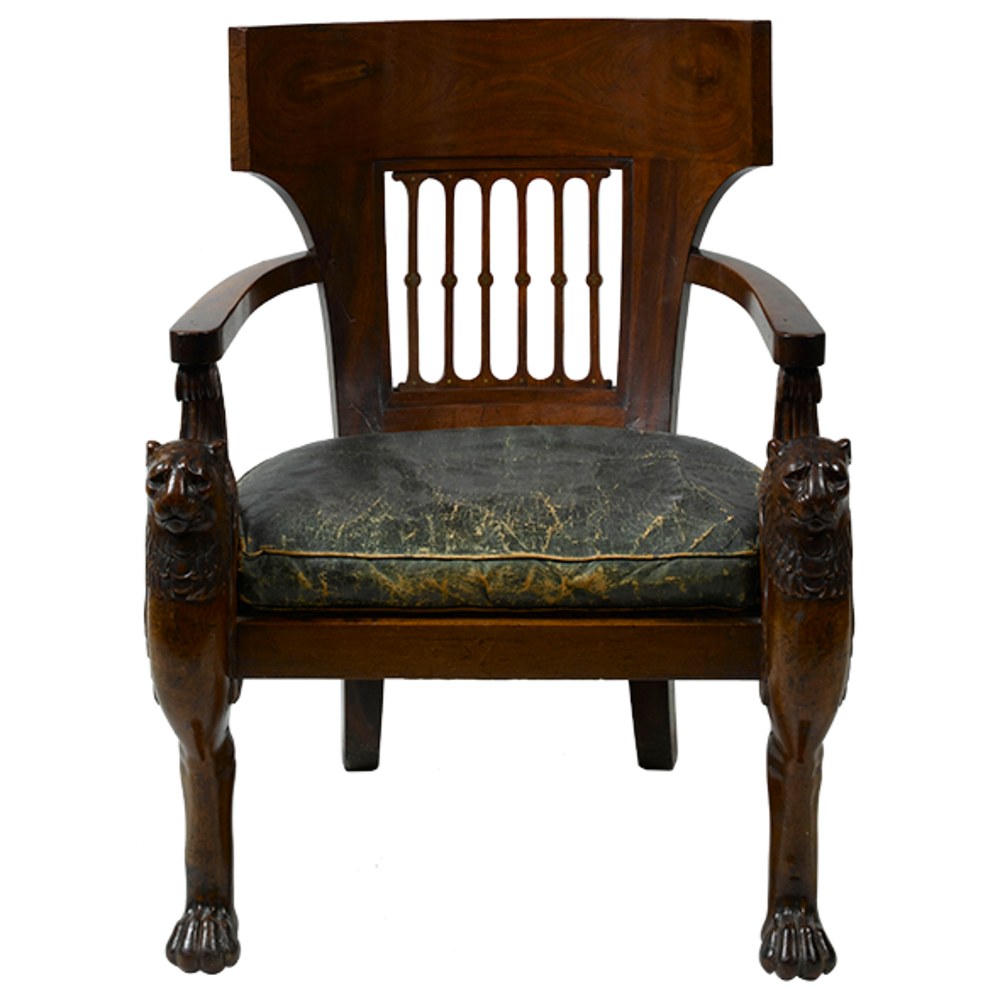 "Corvisart" Desk Chair (ca. 1795)
Attributed to Georges Jacob after design by Charles Percier
Mahogany, copper, green leather
---
Chateaux de Malmaison et Bois-Preau, Rueil-Malmaison, France, Gift of Baron Rabusson-Corvisart, 1950, inv. M.M. 50.6.1.
From the exhibition: Charles Percier: Architecture and Design in an Age of Revolutions