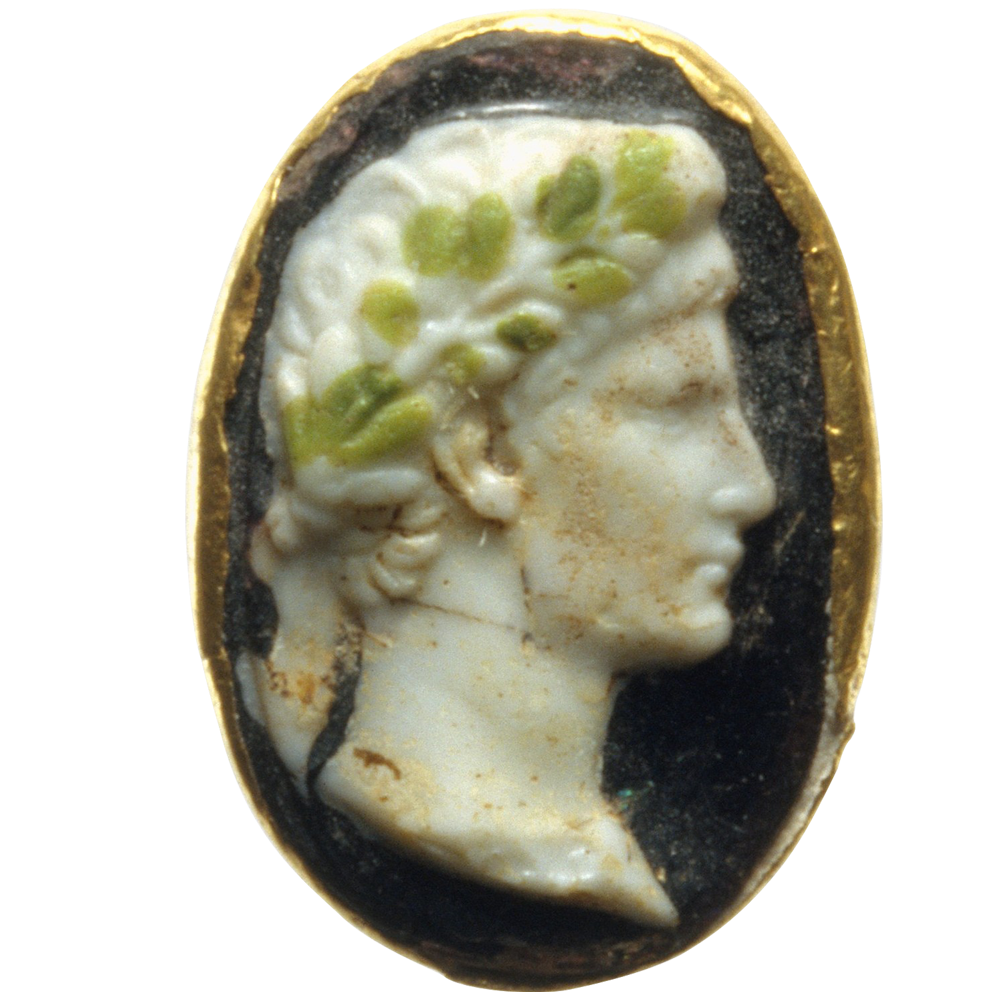 Ring with cameo glass portrait of the Emperor Augustus (Early Imperial, Augustan or Julio-Claudian, 1st half of the 1st century. )
Gold with glass.
---
The Metropolitan Museum of Art, Gift of Roger Haber and The Artemis Group, 1995, 1995.85.1.RU.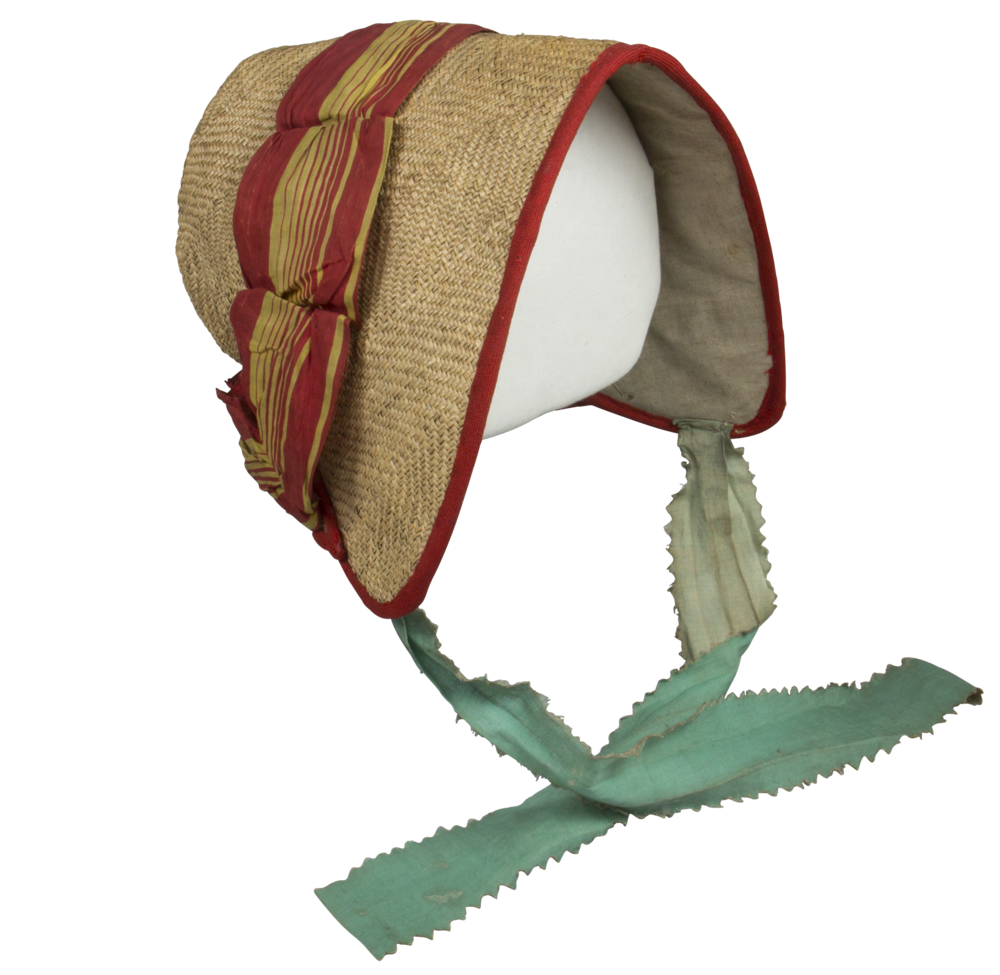 Woman's bonnet (Late 19th Century)
Ni-Vanuatu culture, Aneityum, Vanuatu
Pandanus leaf, cotton, wool, newsprint
---
Division of Anthropology, American Museum of Natural History, ST/3267A
From the exhibition:
Frontier Shores: Collection, Entanglement, and the Manufacture of Identity in Oceania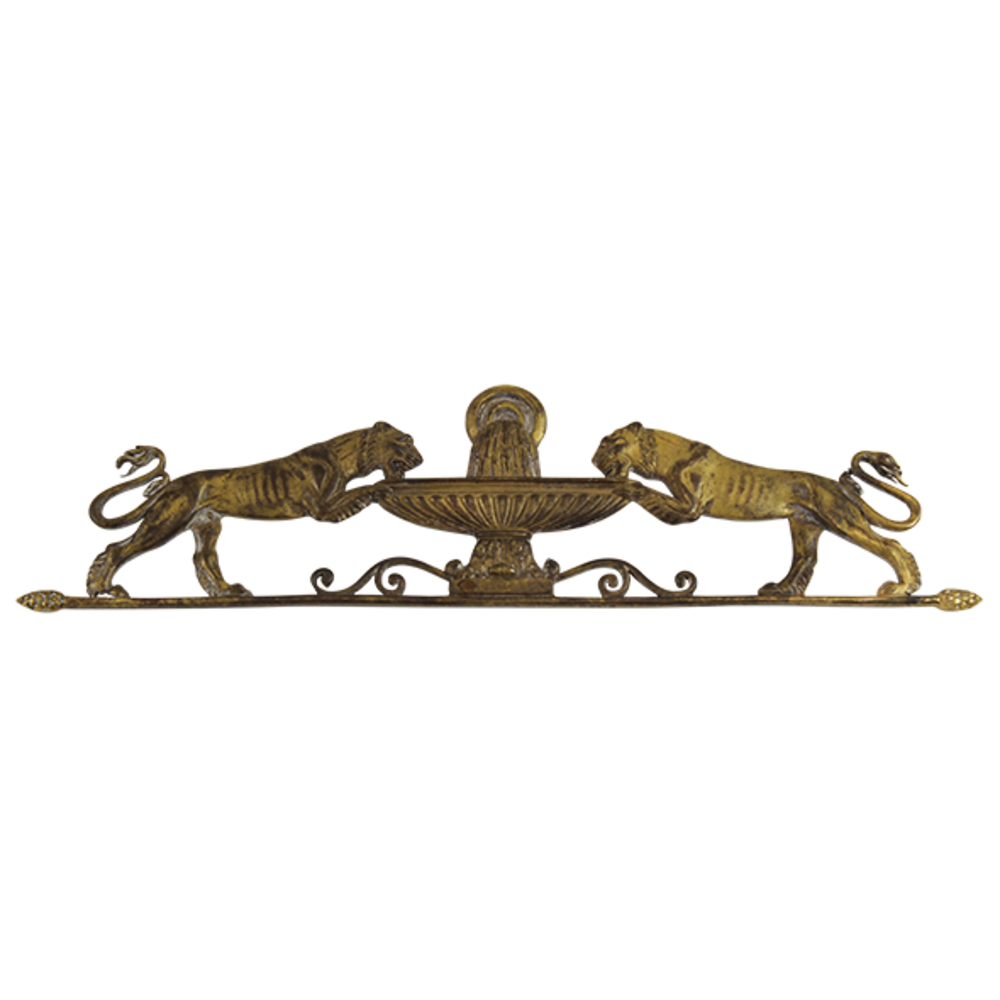 Furniture mount with lions drinking from fountain motif
---
Bard Graduate Center Study Collection, Gift of Patricia and Martin Levy.