Wedding Chest (ca. 1888)
Niamut Ulla of Delhi (now New Delhi), India
---
Niamut Ulla of Delhi (now New Delhi), India. Wedding chest, ca. 1888. Wood, paint, and brass. Inscription on front edge of lid: "NLMATULLA J. L. KIPLING ESQUIRE." © CSG CIC Glasgow Museums and Libraries Collections, 1888.109.co.
From the Exhibition:
John Lockwood Kipling: Arts & Crafts in the Punjab and London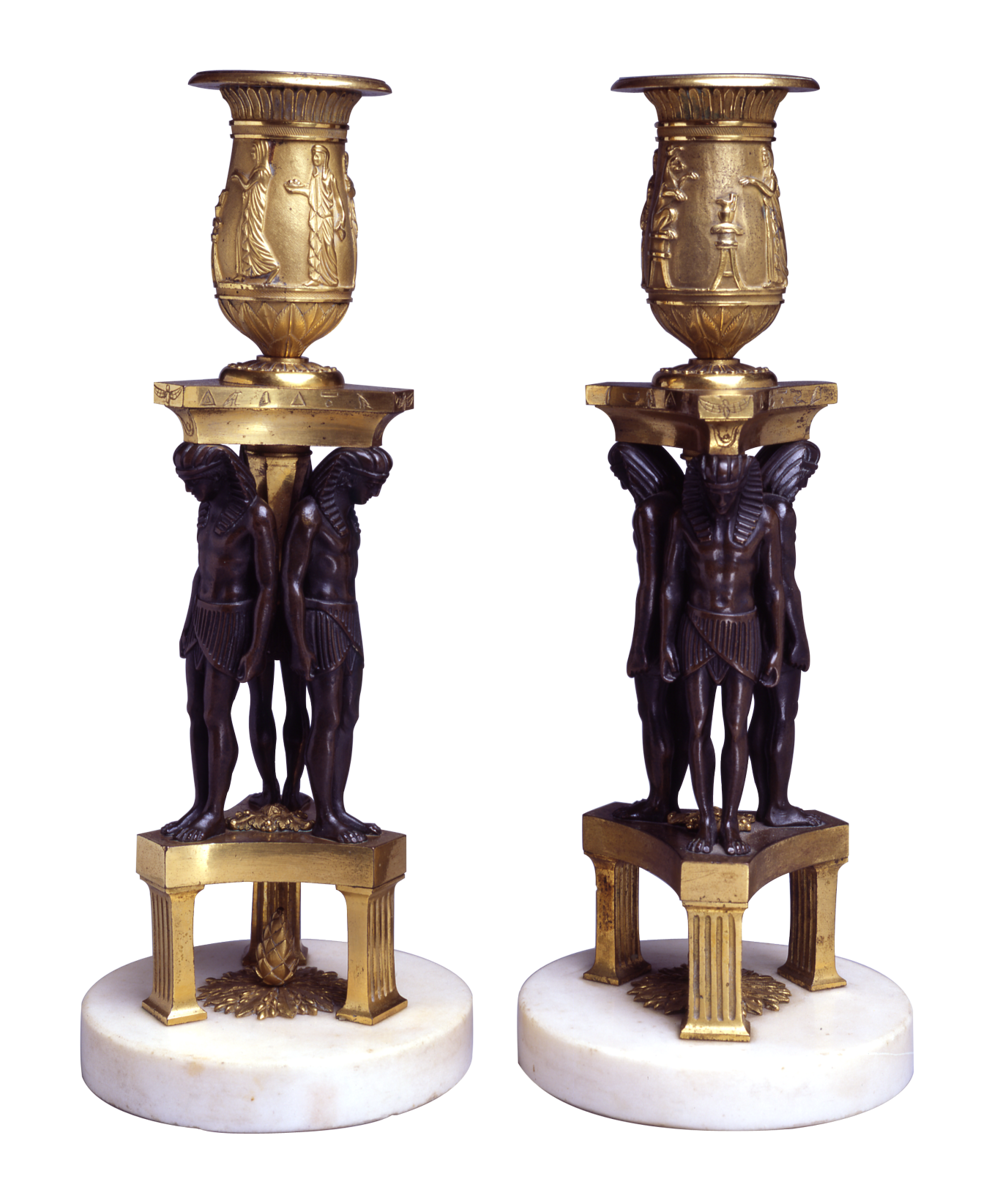 Egyptian Slave Candlesticks (ca. 1802)
Probably made by Alexis Decaix (ca. 1753-1811)
English Regency
Patinated bronze, ormolu, marble
11½ in. (29 cm).
---
Private collection
From the exhibition: