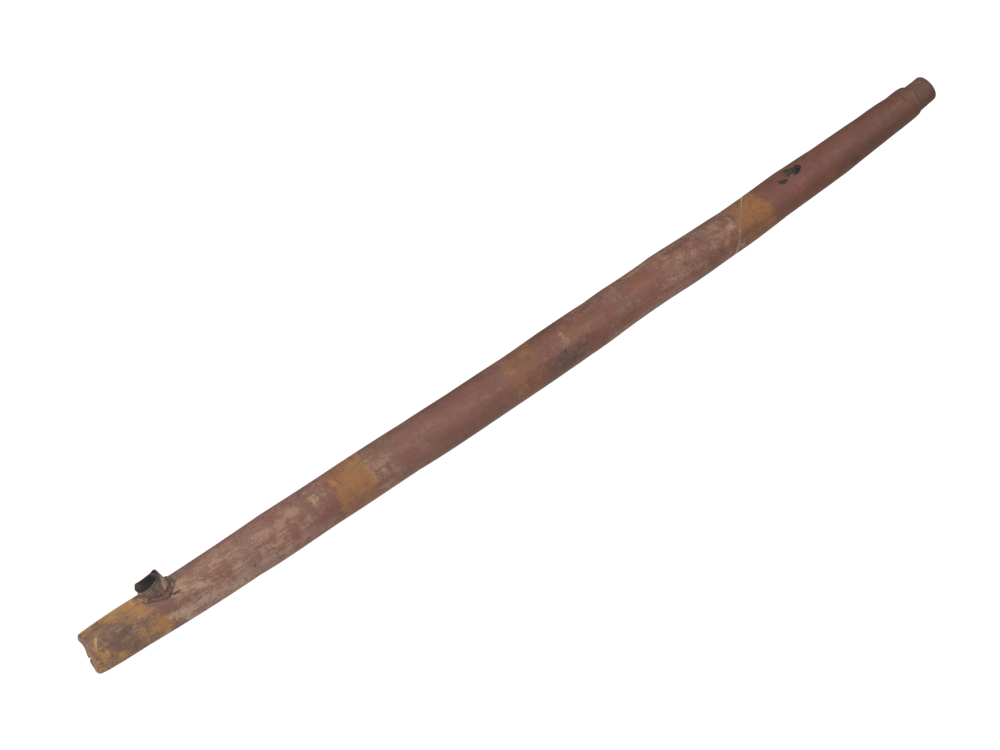 Arunta Tobacco Pipe (Late 19th Century)
Arunta culture, Central Australia, Northern Territory, Australia
Wood, pigment; metal, plant fiber, soot
---
Division of Anthropology, American Museum of Natural History, ST/4179
From the exhibition:
Frontier Shores: Collection, Entanglement, and the Manufacture of Identity in Oceania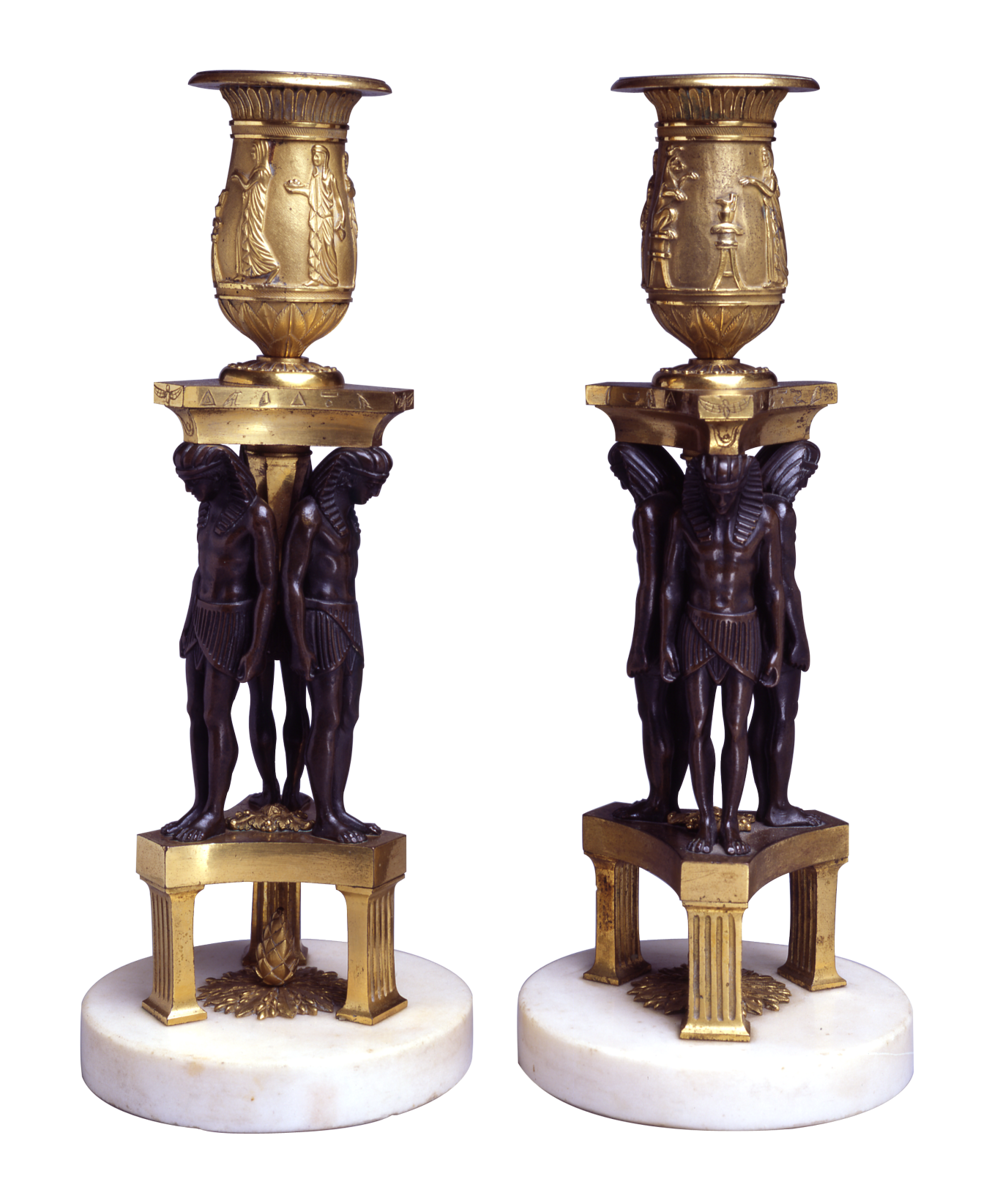 Egyptian Slave Candlesticks (ca. 1802)
Probably made by Alexis Decaix (ca. 1753-1811)
English Regency
Patinated bronze, ormolu, marble
11½ in. (29 cm).
---
Private collection
From the exhibition: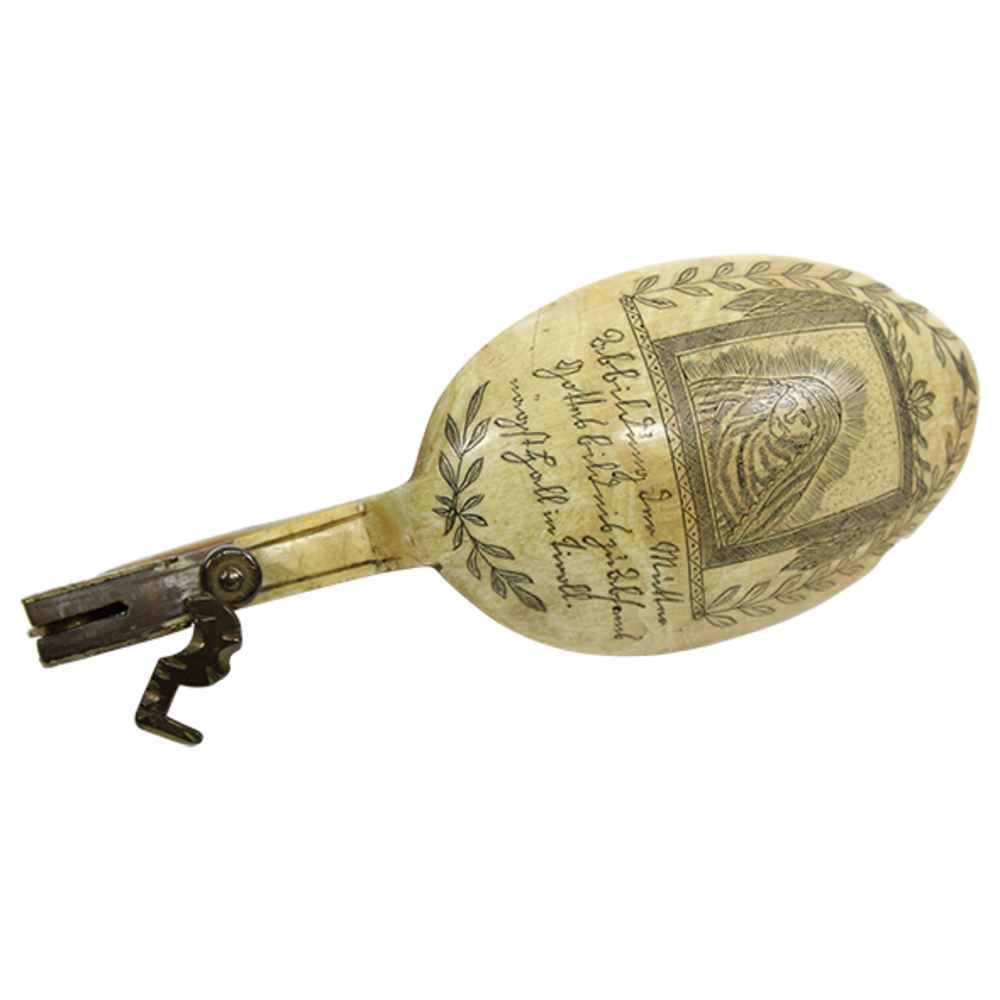 Folding travel spoon for mother and baby with German inscription (18th or 19th century)
Bone
---
Bard Graduate Center Study Collection, Gift of Katherine Gould-Martin.