Bard Graduate Center's two-year MA program offers an innovative, interdisciplinary, and object-centered approach to understanding the human past. A combination of core courses, electives, an internship, and a qualifying paper form the basis of the curriculum.
All MA students take the year-long course "Objects in Context: A Survey of Decorative Arts, Design History, and Material Culture," and its companion seminar "Writing Objects," and "Approaches to the Object." The rest of the coursework is electives, in which students tailor their degree towards their areas of interest. Self-directed Independent Studies are possible, as are graduate courses at our consortium partners which include Columbia University (GSAS), CUNY Graduate Center, the IFA and ISAW at NYU, and other area institutions. All students complete an internship of a minimum of 100 hours. This is usually done in the summer between their first and second year. There is also an international study trip at the end of the first year. This two-week, faculty led opportunity gives students access to some of the world's richest collections. Recent trips have been to Berlin, Paris, and London. Finally, all MA students complete a Qualifying Paper in their final semester. This research project may be completed as a research paper, an exhibition proposal, or as a digital project. All students are granted an MA in Decorative Arts, Design History, Material Culture.
Degree Requirements
Credited Requirements:
200. Orientation (1 credit)

500/501. Objects in Context: A Survey of the Decorative Arts, Design History, and Material Culture, I & II (two semesters, 6 credits)


510. Writing Objects (two semesters, 1 credit)
502. Approaches to the Object (3 credits)

11 Elective Courses. Two electives must satisfy the chronological requirement and a third must satisfy the geo-cultural requirement. One elective must also fulfill a digital project requirement. Students may satisfy these requirements with an Independent Study or Consortium class. (33 credits)
515. Seminar Series (1 credit)

860. Qualifying Paper (3 credits)

Non-Credited Requirements:
505. First-Year Tutorial


Digital Project
Reading Knowledge of French, German, Italian, or Spanish (or another language by petition)


Internship
Total: 48 credits for the MA in Decorative Arts, Design History, Material Culture
Internships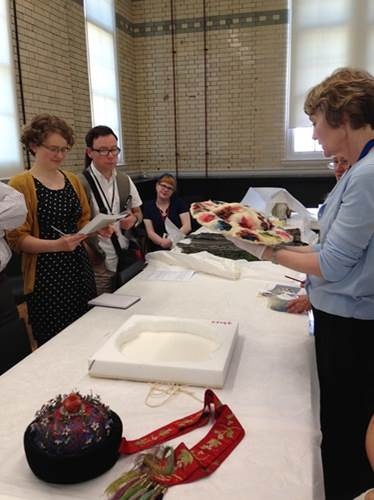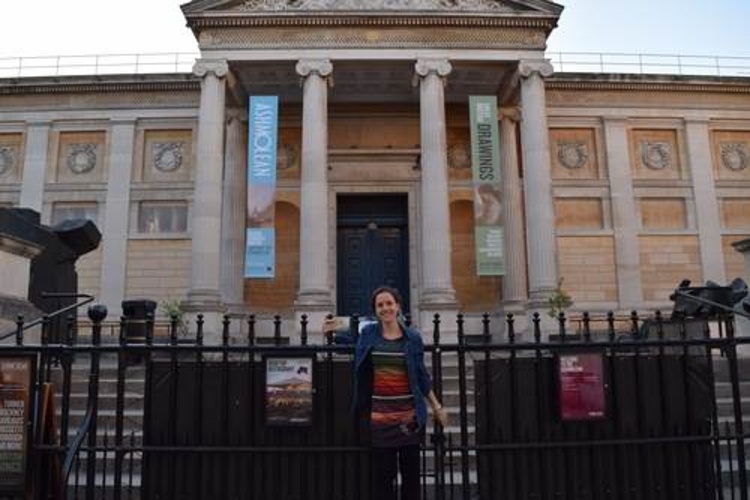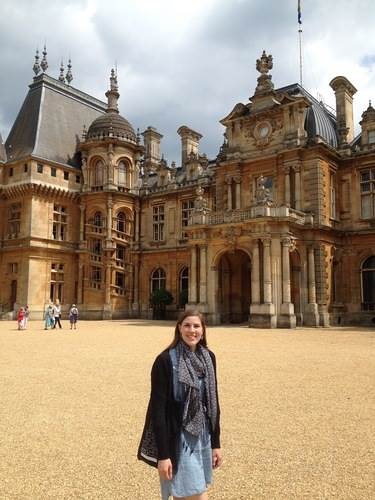 Our internship program is designed with your career development in mind. Utilizing our network of institutions and alumni, it is a chance to gain practical, real-world experience in a professional setting related to your academic interests and career goals. It is an extension of Bard Graduate Center's object-centered curriculum, and students have fulfilled the requirement in a variety of settings—from the costume department of the Metropolitan Opera to the decorative arts wing of the Victoria and Albert Museum.
The program is guided by our Director of Masters Studies, and students have completed internships in more than 250 cultural institutions in New York City and across the country. The program has also developed internationally with students spending recent summers at the V&A, the Ashmolean Museum, Waddesdon Manor, the Musée du Louvre, the Musée d'Art Moderne de la Ville de Paris, the Musée Carnavalet, and the Musée des Arts Décoratifs.
All MA students must register for the required no-credit internship in April of their first year. Internships are typically completed during the summer between the first and second year of study though may also be done during the academic year. They are usually six to eight weeks in length, and must be a minimum of 100 hours (students often complete more). Internships are approved by the Director of Masters Studies and all students are evaluated by their host sites. The internship is graded Pass/Fail.
International Travel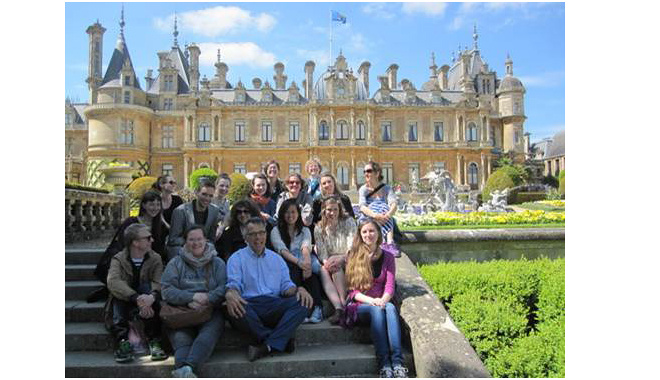 Bard Graduate Center is an international community of faculty, students, and researchers. Our curriculum and our Gallery exhibitions are global in outlook. International partnerships and experiences are a key part of Bard Graduate Center's mission, and there are a number of exciting opportunities for students.
Our longstanding Bard Travel Program takes the entire MA class for a two-week study trip to see many of the objects, artwork, and collections covered in the first year. Recent destinations have been Berlin, Paris, and London. Students also have the opportunity to participate in archaeological fieldwork in Despotiko, Greece.
Graduate students from Humboldt University in Berlin and the École du Louvre in Paris enroll at BGC and those institutions in turn may host our students as researchers or, in the case of the École du Louvre, during the Brad Travel Program. A bi-annual summer program at the University of Amsterdam in conjunction with the Rijksmuseum affords another international opportunity for BGC students.
MA Students are encouraged to consider doing their internships abroad, and students have recently satisfied this requirement at the Victoria and Albert Museum and the Louvre, among other destinations. Competitive financial support to help offset the travel and accommodation costs is available for internships outside of the New York City area.
This global vision is supported further by the numerous visiting scholars and speakers who come to BGC during the academic year and by courses co-taught with international partners.
Consortium
Bard Graduate Center students have the opportunity to cross register at select graduate programs in New York City for credit toward their degrees. Students may enroll in classes at Columbia University (GSAS), the Institute of Fine Arts-NYU, the Institute for the Study of the Ancient World-NYU, the Cooper Hewitt program at Parsons/The New School for Design, the Graduate Center-CUNY, and the Jewish Theological Seminary. Bard Graduate Center, in turn, hosts visiting students from these institutions as part of the academic program.
Qualifying Paper and Symposium
The capstone project for the MA degree is the Qualifying Paper, which may be a research paper, an exhibition proposal, or a digital project. Our annual Qualifying Paper Symposium is a celebratory event held during commencement weekend showcasing the research that went into these final projects for the wider BGC community, along with students' families and friends.

Recent Qualifying Projects