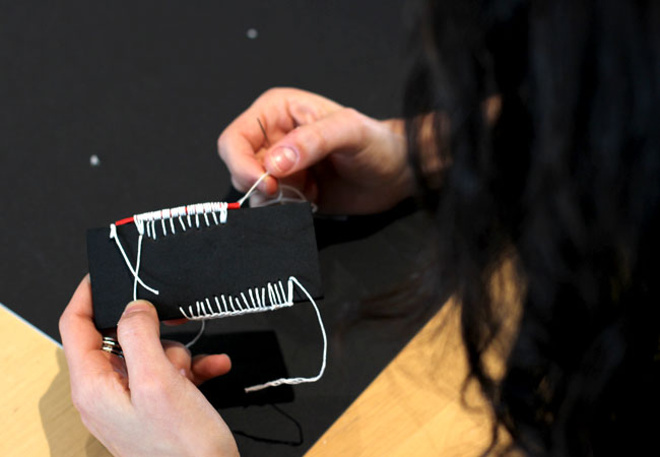 Haptic* Learning Lab
Touch everyday materials used to make early codices and ikat textiles.
Inspired by our two exhibitions, Fabricating Power with Balinese Textiles and The Codex and Crafts in Late Antiquity, the Haptic Learning Lab is a space for visitors of all ages to:
See craft processes up close.
Think about how materials such as goatskin leather, papyrus, linen, and cotton bolls contribute to the making of objects across cultures.
Build new ways of seeing through the act of touching.
---
*from the Greek haptesthai, meaning "to touch"