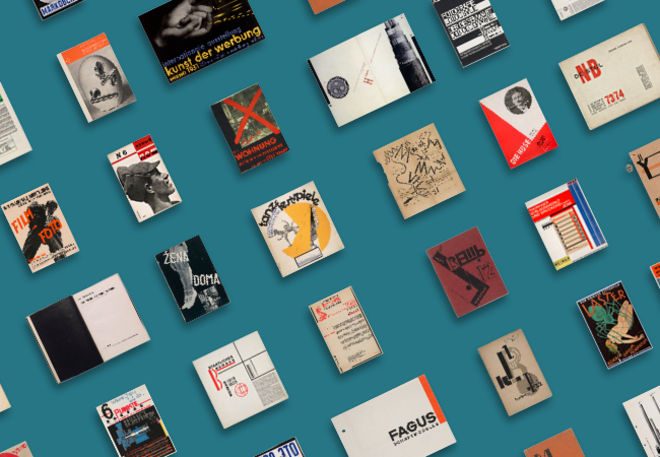 Our spring course for the general public is a look a some key moments in the history of graphic design. Bard Graduate Center's public education course,
Highlights in the History of Graphic Design
is a five-week course taught by our world-renowned faculty and alumni. Using hands on materials, this course allows participants to discover different histories of design and media production through sensory engagement.
Classes begin April 1
Mondays 7–9 pm

Week 1-5: $450 Adults; $375 Students and Educators; $350 BGC Members
Individual classes: $100 Adults; $85 Students and Educators; $75 BGC Members
Space is Limited.
---
Week 1 (April 1)
The Wiener Werkstätte

With
Michelle Jackson-Beckett
, Bard Graduate Center Doctoral Candidate and Professor of Industrial Design at Parsons
Beginning with the concepts of reform and secession in the late nineteenth century in Austria-Hungary, this course will focus on the inventive modernisms at play in the graphic work of the Wiener Werkstätte (Viennese Workshops), 1903-1932, founded on the ideologies of the British Arts and Crafts movement. Topics will cover late nineteenth-century precursors to the firm and the early work of Wiener Werkstätte co-founder Koloman Moser, the influence of Charles Rennie Mackintosh and Margaret Macdonald on the group, as well as the significant rise of commercial graphics in Vienna at large, including the prolific career of Julius Klinger. Special focus will be placed on the many women who designed for the Wiener Werkstätte in the 1920s, including the bold and innovative graphic works of Maria Likarz-Strauss and Mathilde Flögl, among others.


Michelle Jackson-Beckett
's research in the doctoral program at Bard Graduate Center focuses on Central European design and architecture 1800-1950. She holds a master's degree in the History of Design from the Cooper Hewitt, Smithsonian Design Museum and Parsons School of Design, and degrees in German Language/Literature and Art History from the LMU - University of Munich and Saint Joseph's University, Philadelphia. Jackson-Beckett is a lecturer at Parsons School of Constructed Environments, where she teaches courses about the history of American and European design, spanning 1800 to the present. She is a frequent guest speaker at MICA in the Graphic Design department, and a former cataloguer in the Cooper Hewitt's department of Drawings, Prints and Graphic Design, as well as having held positions at the Neue Galerie New York, Museum for German and Austrian Art and Sotheby's 20th Century Design. Jackson-Beckett has spoken at conferences for the Design History Society, the College Art Association, and the International Council of Museums, among others. She is currently the Director of Archives and Publications at the design gallery R & Company.
---
Week 2 (April 8)
The Bauhaus
With Paul Stirton, Associate Professor of 19th and 20th century European Design and Architecture.

---
Week 3 (April 15)
American Corporations and Countercultures: Postwar Graphic Design
With Colin Fanning, Doctoral candidate at Bard Graduate Center and Project Assistant Curator at the Philadelphia Museum of Art.

---
Week 4 (April 22)
Politics and Culture in Latin American Graphic Design
With Christina De León, Doctoral Candidate at Bard Graduate Center and Associate Curator of U.S. Latino Design at Cooper Hewitt, Smithsonian Design Museum.

---
Week 5 (April 29)
Computer as Tool, Computer as Medium: Design after 1980
With Juliette Cezzar, Assistant Professor of Communication Design at The New School's Parsons School of Design.
---
We are also pleased to extend complimentary need-based community tickets by request to all ticketed events. To learn more, please email
[email protected]
.

Leading support for Public Programs at Bard Graduate Center comes from Gregory Soros and other generous donors.