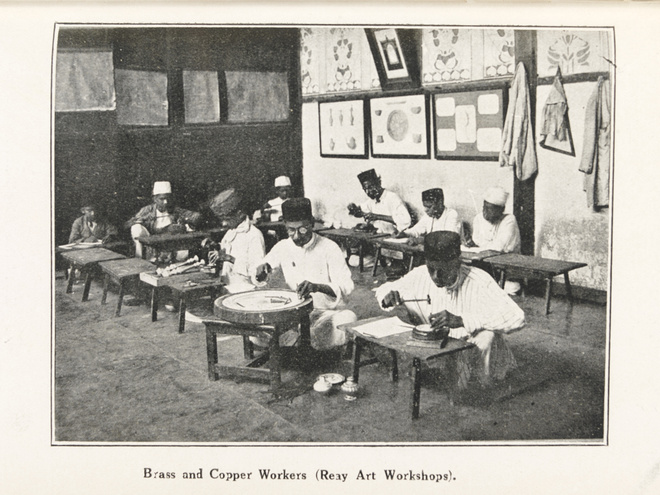 This symposium is organized in conjunction with the exhibition John Lockwood Kipling: Arts & Crafts in the Punjab and London, which premiered at the V&A in January 2017 and which will be on display at Bard Graduate Center Gallery from September 15, 2017 through January 7, 2018. The exhibition is the first retrospective of the work of John Lockwood Kipling (1837–1911)—designer, architectural sculptor, curator, educator, illustrator, and journalist—whose role in the nineteenth‐century Arts and Crafts revival in British India has received little attention until now. The symposium will examine Kipling's legacy, specifically his effect on art education and on craft, by looking at continuities, responses, and rejections of his work.
Convened by Susan Weber, Founder and Director, Bard Graduate Center. Moderated by Julius Bryant, Keeper of Word and Image, Victoria and Albert Museum.
---
1 pm
Susan Weber
Founder and Director, Bard Graduate Center
Welcome and Introduction
Julius Bryant
Keeper of Word and Image, Victoria and Albert Museum
Introduction

---
1:20 pm
Abigail McGowan
Associate Professor of History, University of Vermont
Kipling's Legacies: Imperial Echoes in Nationalist Craft Development in India
---
2 pm
Antonia Behan
PhD Candidate, Bard Graduate Center
Experiments in Craft Education "East and West" to 1947

---
2:40 pm
Coffee Break
---
3 pm
Murad Khan Mumtaz
PhD Candidate, University of Virginia
From Musawwari to Miniature: The Transition of a Painting Tradition into a Contemporary Art Form
---
3:40 pm

Harish Trivedi
Retired Professor of English, University of Delhi
Paternal Legacy: The Role of Lockwood Kipling in the Making of Rudyard Kipling

---
4:20 pm
Coffee Break
---
4:40 pm
Tim Barringer
Paul Mellon Professor of the History of Art, Yale University
Kipling's Colonial Gothic
---
5: 20 pm
Panel Discussion and Q&A
---
6 pm
Reception
---

This event will be livestreamed. Please check back the day of the event for a link to the video. To watch videos of past events please visit our YouTube page.