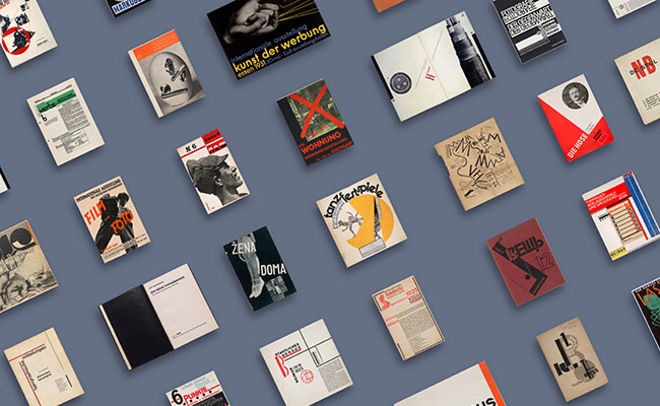 Presented in connection with the exhibition Jan Tschichold and the New Typography: Graphic Design Between the World Wars, this program includes seven short films by key participants in the Dada movement, many of whom were close acquaintances of Tschichold, who praised the publications of the Dadaists as "the earliest documents of the New Typography in Germany." The program emphasizes Dada's Constructivist strain, originating in Zurich and Basel around 1918 and culminating in the Congress of Constructivists and Dadaists held in Weimar in 1922. Ranging from early experiments in abstract cinema to the whimsical absurdity more commonly associated with Dada, these seven films offer a glimpse into a radical literary and artistic movement that had a profound impact on the arts of the twentieth and twenty-first century.

Gallery admission is free with a purchased ticket.
---
Dada and Film
is guest curated by Timothy Shipe
Timothy Shipe
is curator of the
International Dada Archive
at the University of Iowa Libraries and editor of the journal
Dada/Surrealism
. He received his Ph. D. in Comparative Literature from the University of Iowa, and has published on topics ranging from electronic texts and licensing issues in libraries to artists' books and the bibliography and historiography of the Dada movement
---
Films:
Symphonie diagonale (dir. Viking Eggeling, 1924, Germany, 7 minutes)

Rhythmus 21 (dir. Hans Richter, 1921, Germany, 3 minutes)

Rhythmus 23 (dir. Hans Richter, 1923, Germany, 4 minutes)

Vormittagsspuk (Ghosts Before Breakfast) (dir. Hans Richter, 1928, Germany, 7 minutes)

Ein Lichtspiel: Schwarz weiss grau (Lightplay: Black White Gray) (dir. László Moholy-Nagy, 1930, Germany, 6 minutes)

Le retour à la raison (Return to Reason) (dir. Man Ray, 1923, France, 3 minutes)

Entr'acte (dir. René Clair, 1924, France, 22 minutes)

(Total: 54 minutes)
---
We are also pleased to extend complimentary need-based community tickets by request to all ticketed events. To learn more, please email
[email protected]
.

Leading support for Public Programs at Bard Graduate Center comes from Gregory Soros and other generous donors.