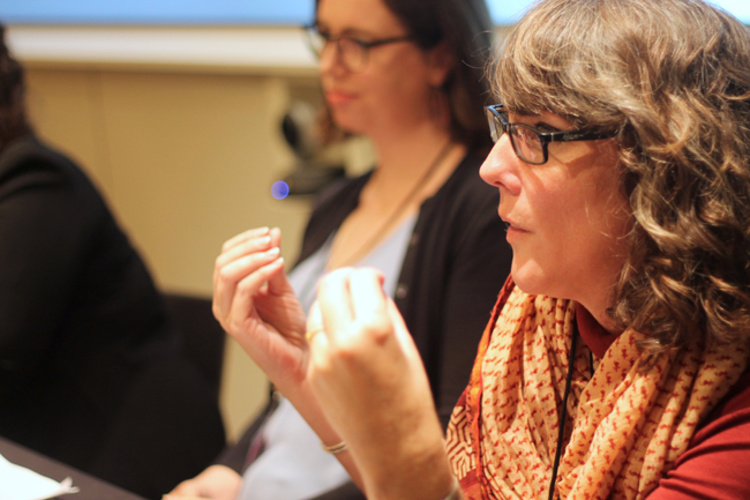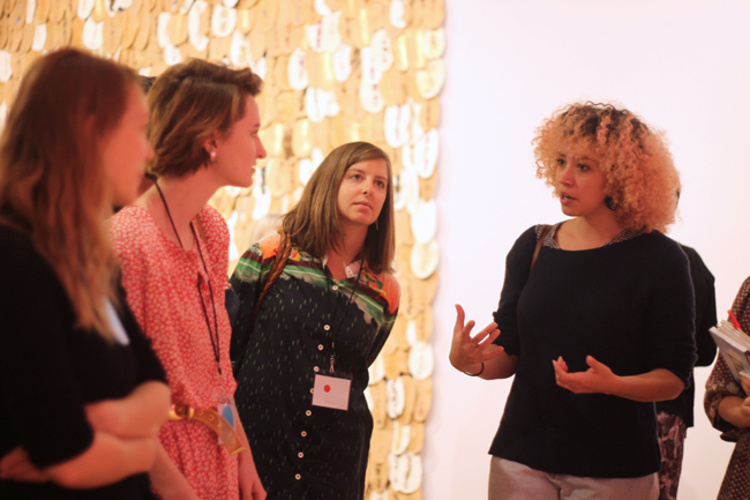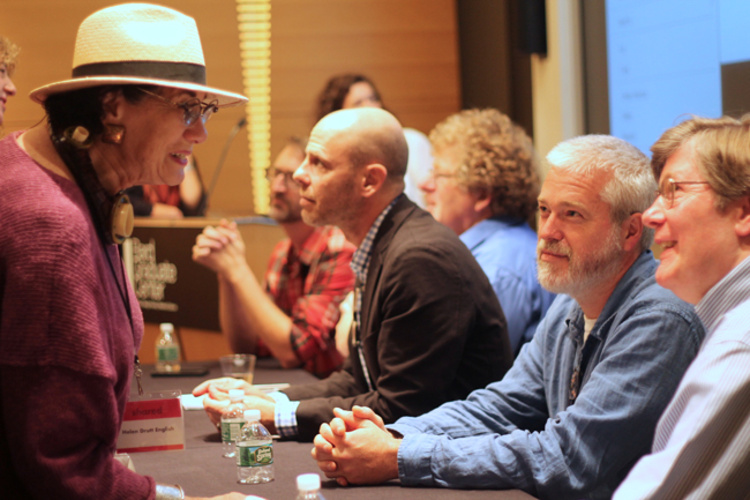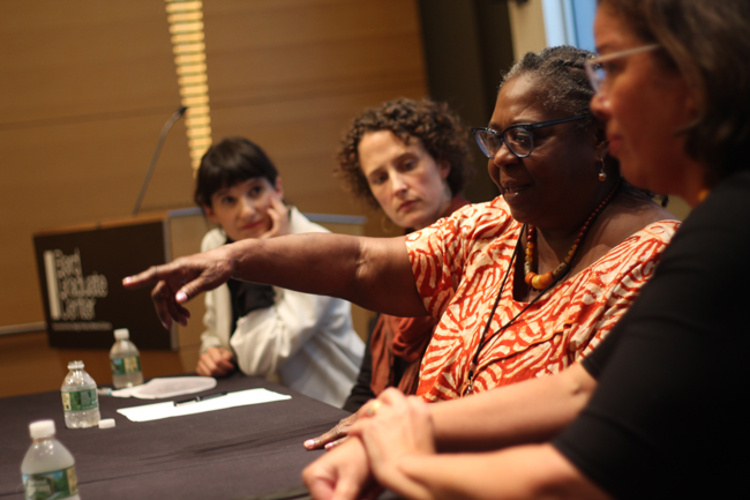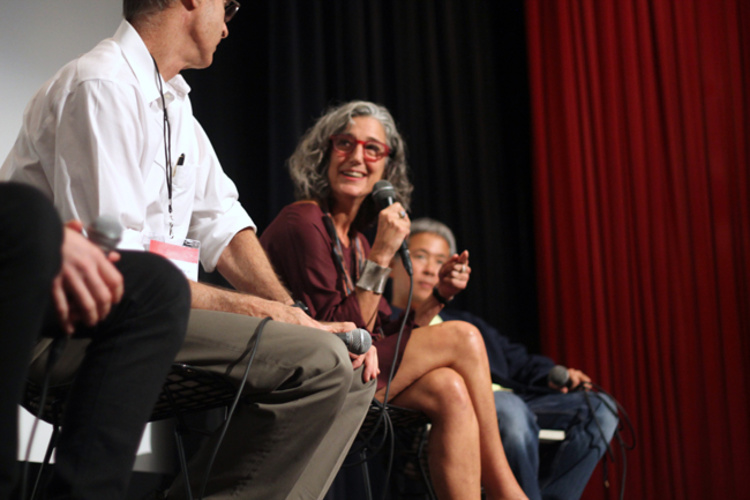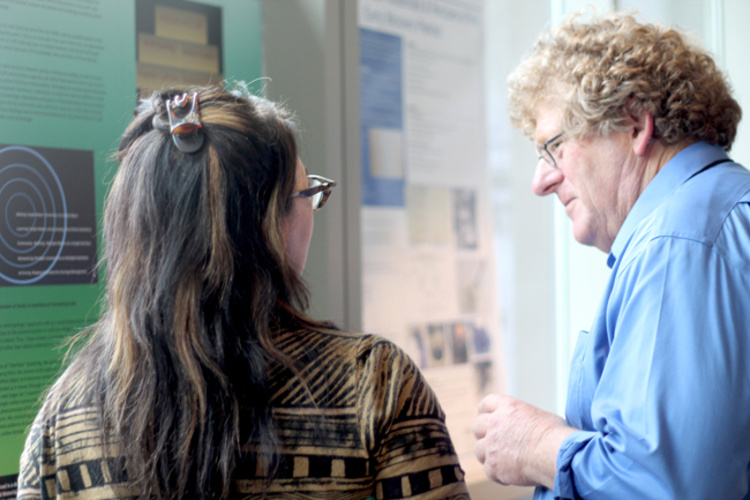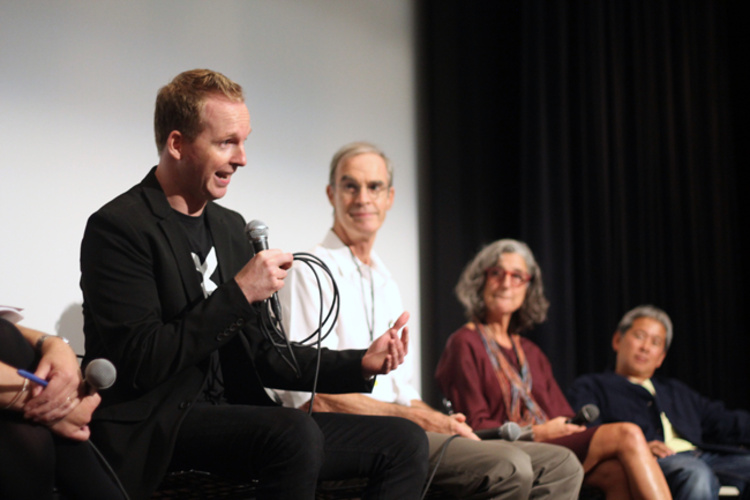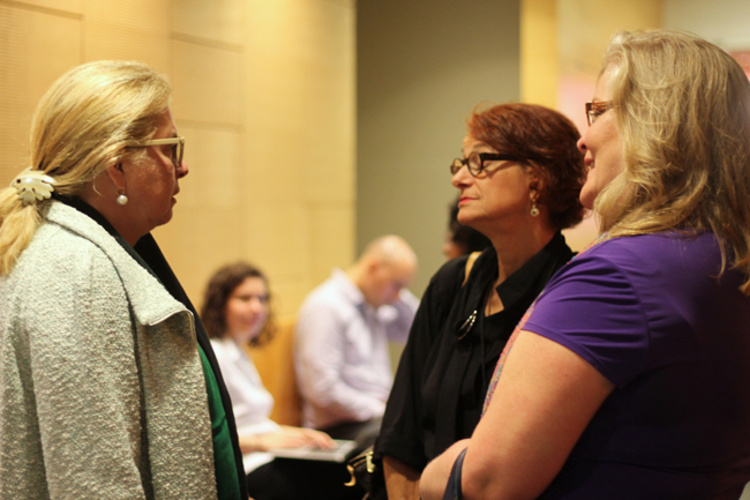 On September 20-22, Bard Graduate Center and the Museum of Arts and Design co-hosted the well-attended symposium Shared Ground: Cross-Disciplinary Approaches to Craft Studies, in conjunction with the Center for Craft, based in Asheville, North Carolina. This event, which received support from the Windgate Fund at the Community Foundation of Western North Carolina, was co-organized by Catherine Whalen, associate professor, Bard Graduate Center; Elissa Auther, Windgate Research and Collections Curator at Bard Graduate Center, the Center for Craft, and the Museum of Arts and Design; and Marilyn Zapf, assistant director and curator at the Center for Craft.

The goal of Shared Ground was to explore how the "material-turn" in the humanities and sciences has brought increased attention to the study of craft across a broad range of fields, with an eye towards intersecting and divergent theories, methodologies, and sites of practice. The national and international presenters hailed from academia and museums, presenting approaches that drew upon and combined the fields of art and design history, decorative arts and material culture studies, African-American studies, history, anthropology, folklore, information science, engineering, physics, biology, and art and museum practice. The symposium demonstrated how researchers are increasingly turning toward the study of craft and expanding its geographic, temporal, and intellectual boundaries; craft has similarly played a pivotal role in innovative pedagogical and curatorial practices, including "learning by doing" and collaborative exhibitions.
The symposium kicked off with keynote discussion at the Museum of Arts and Design led by renowned material culture and decorative arts scholar Edward S. Cooke, Jr., of Yale University with panelists: Adrienne L. Childs, independent scholar; Alicia Ory DeNicola, associate professor of anthropology at Oxford College of Emory University; Steven J. Jackson, associate professor of information science, Cornell University; Mahmoud Keshavarz, postdoctoral researcher in cultural anthropology, Uppsala University, Sweden; and Namita Gupta Wiggers, director of master of arts in craft studies at Warren Wilson College. The panelists also contributed their expertise to the planning of the conference and its presentations.
Sessions at Bard Graduate Center featured multi-disciplinary scholarship across a wide array of topics, such as the political circulation of American and Liberian quilts, traced by Princeton historian Rhae Lynn Barnes and art historian Stephanie Cohen, and the formation of new artisan communities in Costa Rica, interpreted by anthropologist Alicia Ory DeNicola at Emory. Another panel explored the relationship between craft and foodways, which included the impact of animal husbandry on bone china as explained by biologist Tobias Landberg and ceramist Gregg Moore of Arcadia University and the intricacies of oyster cultivation demonstrated by folklorist Bernard L. Herman of University of North Carolina, Chapel Hill. Laurel Waycott, historian of science at Yale, revealed the interrelationships among craft and nineteenth-century scientific practice, while Bard Graduate Center's Andrew Morrall discussed the economic, social, and cultural status of urban craftsmen in early modern northern Europe. Smithsonian curator Fath Davis Ruffins offered new histories of Black Indian tribes and African American masquing clubs in New Orleans. Jane E. Lynch of the University of Michigan presented her ethnographic study of textile production and retailing in India, while Daniela K. Rosner examined the relationship between weaving, women's labor, and early forms of computer information storage.
An interactive research session featured ten scholars presenting work on such topics as modernist woodworking, the folk harp revival in the postwar United States, the Canadian hooked rug, cultural appropriations at North American summer camps, and craft and Indigenous resistance in the Zapitista movement of Chiapas, Mexico. Other subjects included Navajo weavers and photography, oral histories of New York City potters, the craft of virtual reality, digital platforms for exchanging craft knowledge, and artisan's materials and recipes in the early modern period. Coming from Canada were art historian Amanda Shore of Concordia University; Lynne Heller, professor at OCAD; and Lauren Cullen, an arts-based researcher at Ryerson and York University. Also presenting their research were interdisciplinary artist Mia Spampinato and Holly Gore, art and craft historian at the University of California, Santa Barbara. Bard Graduate Center was well-represented by alumna Kaitlin McClure, artistic coordinator at Greenwich House Pottery; postdoctoral fellow Hadley Jensen; and doctoral students Mei-Ling Israel, Colin Fanning, and Amanda Thompson.
Additional sessions at the Museum of Arts and Design explored innovative pedagogical and curatorial strategies. Stanford physicist Hideo Mabuchi presented his transdisciplinary approach to teaching ceramics, and Professor Cooke discussed the recently installed Low-Tech Maker's Space at Yale. Parsons' Lydia Matthews discussed her curatorial research at The State Silk Museum in Tbilisi, Georgia. Jérémie McGowan presented the experimental implementation of the Sámi Dáiddamusea (Sámi Art Museum) by the Nordnorsk Kunstmuseum (Tromsø, Norway) and RiddoDuottarMuseat (Karasjok, Norway). Presenting new models for teaching craft history aimed at destabilizing coloniality were Lisa Vinebaum of the Art Institute of Chicago and Namita Gupta Wiggers of Warren Wilson College.
A video archive of the symposium proceedings will be available on the Center for Craft's website in late October. www.craftcreativitydesign.org.

—Catherine Whalen, Associate Professor