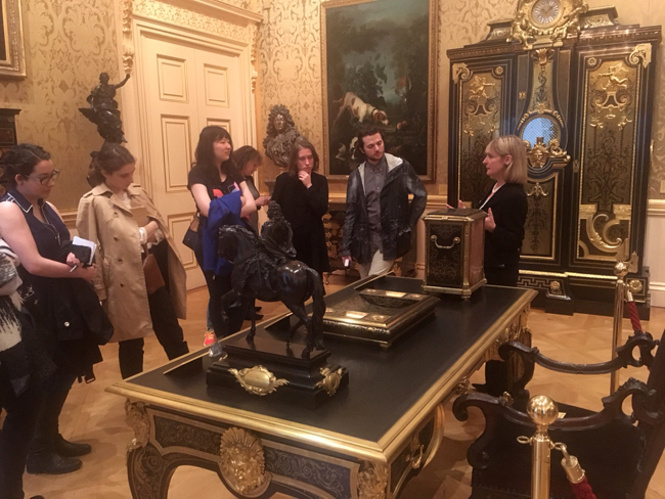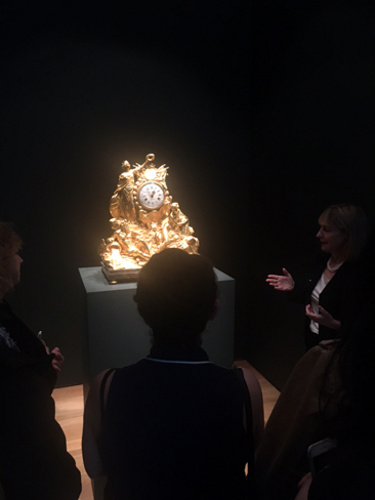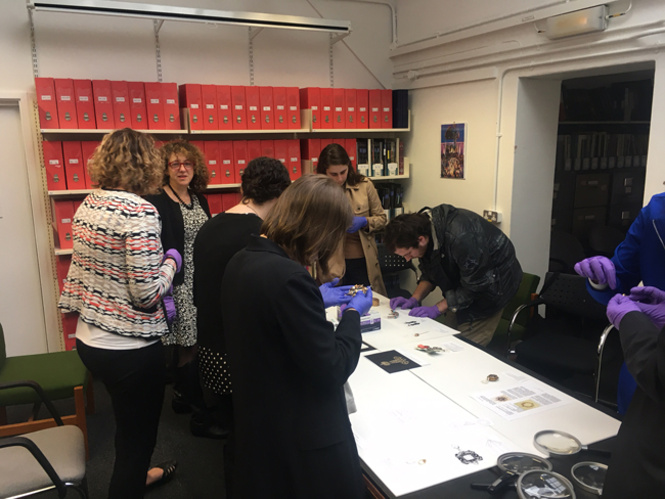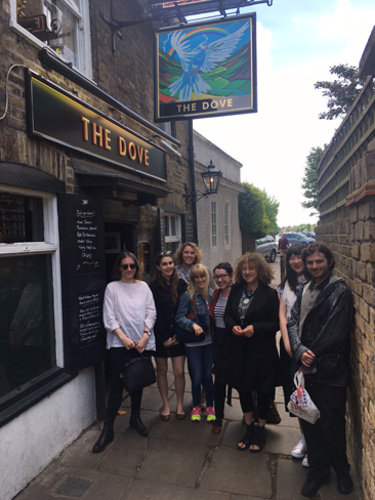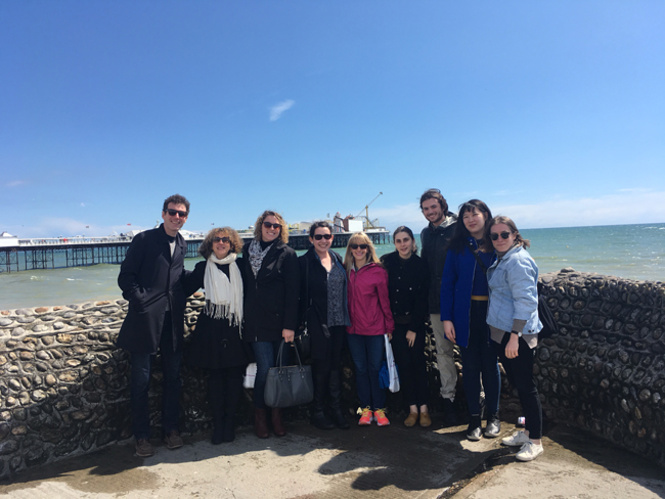 Seven Bard Graduate Center MA students led by Deborah Krohn and accompanied by Keith Condon, Director of Student Affairs and Services, enjoyed a series of bespoke curatorial tours and other unusual visits at a variety of London cultural landmarks.
As in the past, we began at the Victoria and Albert Museum with a full day that concluded with a series of short presentations by our students as well as those of the closely related V&A/RCA (Royal College of Art) MA in History of Design program. In the following days, we visited the Wallace Collection, the Soane Museum, the Wellcome Collection, Leighton House, and the Brighton Pavilion, among others.
At the British Museum, curator Dora Thorton introduced us to her beautifully installed gallery of decorative arts, the Waddesdon Bequest, which turned out to be excellent background for our trip to Waddesdon Manner in Darbyshire, guided by Ulrich Leben, furniture curator at Waddesdon and former BGC faculty member. We were privileged to visit on Waddesdon's closed day, so Ulrich was able to take us beyond the velvet ropes to see areas of the house not usually accessible to visitors. Having also visited Kew Palace, the Dennis Severs House, and the Avery Roth house, and Osterley, we were able to see Waddesdon as one extreme on the authenticity spectrum. At Osterley, a stately Robert Adam house just south of London, Julius Bryant, Keeper of Word & Image at the V&A, lectured in the classicizing porch before we entered. It was a wonderful trip and a fantastic opportunity for all of us.

~ Deborah Krohn, Associate Professor, Director of Masters Studies

Read about the Paris trip here.