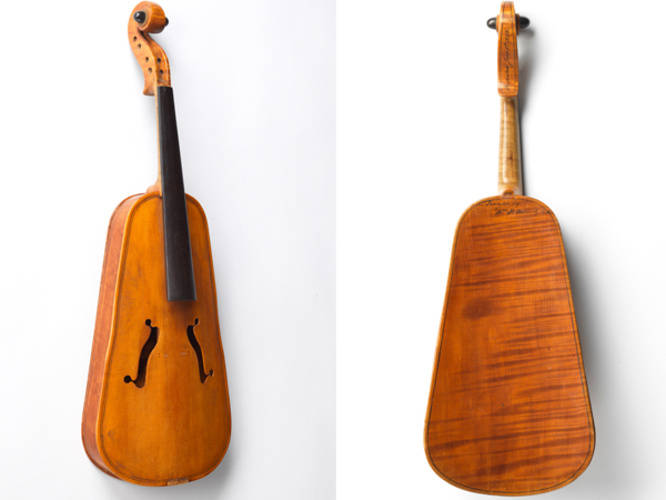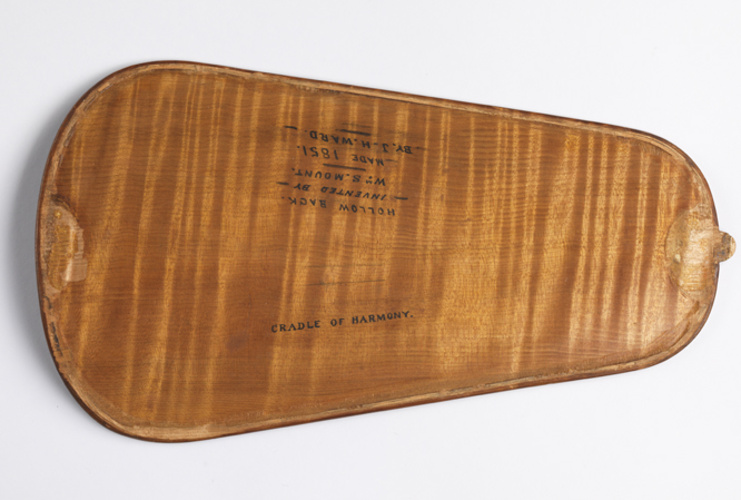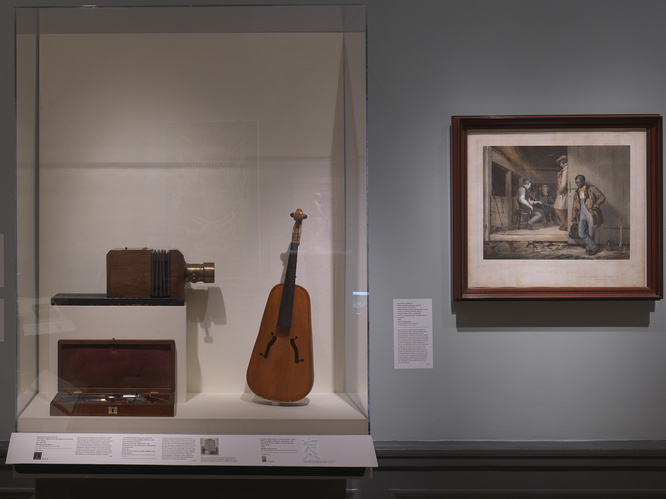 One of the pleasures of being a curator is working closely with objects. Direct observation allows for an intimacy with the physical object that fosters inquiry and brings insights to help peel back layers of meaning, which can shape gallery interpretation. As Bard Graduate Center's exhibitions rely exclusively on objects borrowed from institutions and individuals (rather than starting from a collection on the premises), the process often functions in reverse. Sometimes a curator must first delve into textual sources in order to locate objects that tell particular stories. This was my experience with New York Crystal Palace 1853, the Focus Project exhibition curated by late Professor David Jaffee, with significant contributions from students.

When I came on board in May 2016, the exhibition planning was well under way. I familiarized myself with the checklist, course wiki site, written interpretation, and various components of the digital publication. However, several loan requests came back denied, leaving large gaps in two of the exhibition's main themes, Art and Taste-Making and Marvels of Technology. It was then I realized that I had my work cut out for me.
I located additional works of decorative arts for the first theme and replacements for the daguerreotype camera and John Adams Whipple's remarkable photograph of the moon for the second theme through a combination of database searching, phone calls, and site visits to New York collections. However, some objects required more detective work, such as dipping into the annals of sewing-machine collectors' circulars to locate an early "Standard" patent-model Singer. One of the most rewarding hunts was for the "Cradle of Harmony," the patented violin designed by William Sidney Mount (1807–1868), an object we had given up on but one that told a relatable story, since Mount was known to have demonstrated it at the fair.
One of the U.S.'s best-known genre painters, Mount lived his entire life on Long Island. Many of his paintings recall country life there, including the central role of music. Mount enjoyed playing the violin, or fiddle, with friends, and he wrote or transcribed many fiddle tunes. His musical interest led to his curious design for a "hollow back" violin, which is pear-shaped with a concave back panel and a shortened sound-post, and he patented it in 1852. The design, Mount claimed, made for a bigger sound, ideal for playing at country dances—a subject that appears in many of his paintings. I thought that if we could not get the "Cradle of Harmony" itself, a work of art might tell a similar story.
The Official Catalogue of the Pictures, Contributed to the Exhibition of the Industry of All Nations in the Picture Gallery of the Crystal Palace (Putnam, 1853), lists three paintings exhibited by Mount, including The Power of Music (1847), which was acquired by the Cleveland Museum of Art in 1991 after a long history in New York collections. The painting's potent image of a black man listening at the barn door addressed both the exclusionary social practices around race in mid-nineteenth-century rural America and also the power of music to unite people regardless of race or creed. This narrative, though outside of the exhibition's central themes, spoke to the students' goal of including other voices in the exhibition, which they did most compellingly in the audio-tour script of a fictional African-American carter named Philip DeGrasse, who kept a journal about the fair. However, because we needed to keep the lender local, we considered period prints, such as the lithographs made after Mount's celebrated painting in both color and black and white, commissioned by the Paris firm of Goupil and Vibert & Co., which had offices in New York.
Curiosity about Mount's music—composition and performance being primary vehicles of his creative expression—also led me to the violinist Gilbert Ross's 1976 Smithsonian Folkways recording, The Cradle of Harmony, William Sidney Mount's Violin and Fiddle Music. From the liner notes, I learned that there was not just one but three existing "Cradle of Harmony" violins, one of which was used in the recording.
Armed with this knowledge, I turned to Joshua Ruff, Director of Collections and Interpretation at the Long Island Museum of American Art, History and Carriages, the major repository for Mount's work. Indeed, the LIM owned the print I sought and, to my astonishment, the other two "Cradle of Harmony" violins as well. Although Mount altered his early design for a more traditional shape in 1857, the museum also had the earlier version, which was representative of what Mount had exhibited and played at the fair. This extraordinary artifact bore painted inscriptions, possibly in Mount's own hand, including the patent date and the designer's name, as well as that of the instrument's maker, J. H. Ward, a local carpenter. Never before exhibited, the violin survived in two pieces, requiring careful photography and a custom mount.
Unlike many of the objects included in Bard Graduate Center's exhibition, Mount's innovative violin received no awards at the fair. In fact, in the Official Awards of Juries, all violins were "pronounced unfit for competition." But by including Mount's "Cradle of Harmony" and The Power of Music in our exhibition, we were able to fill an important gap and to tell additional stories about race, music, and the display of art. The two works demonstrate the close connection between the arts and technology, not only in Mount's work but also during this significant moment in New York's history.

—Caroline Hannah is associate curator and Focus Project coordinator of New York Crystal Palace 1853. She received her PhD this year from Bard Graduate Center.