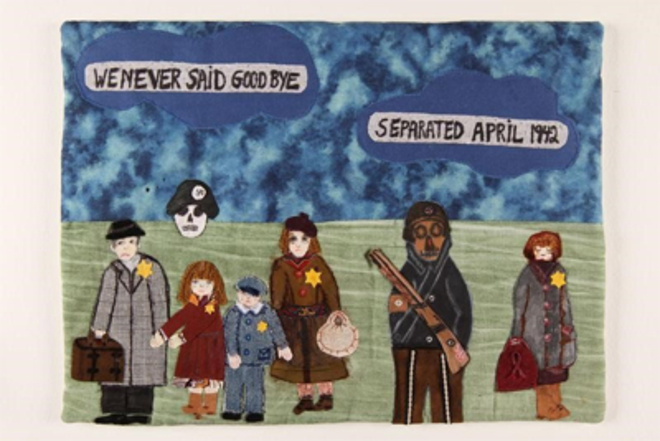 Unmaking Things: A Transatlantic Dialogue
Bard Graduate Center students are regularly contributing to Unmaking Things, an online creative platform developed by History of Design masters' students at the Victoria and Albert Museum and the Royal College of Art. Via the "Bard Graduate Center Response Series," our students post articles they've written on design, decorative arts, and material culture. V&A/RCA students with similar interests reply, offering thoughtful commentaries while drawing upon their own research to further these scholarly conversations.


Sophie Foan, last fall's RCA/V&A exchange student at Bard Graduate Center, was instrumental in facilitating this collaboration. Students in New York wrote their articles as part of the seminar, Issues in Design History and Material Culture Studies, taught by Associate Professor Catherine Whalen.


Rebecca Sadtler, a second-year master's student at Bard Graduate Center, kicked off the series with "Why Is Fashion Spinach?," an analysis of radical fashion designer Elizabeth Hawes' provocative book Fashion Is Spinach, published in 1938. Connie Burks at the RCA/V&A responded with "'The Mixture Is the Secret' in Researching Fashion and Style," in which she contemplated how writings like those of Hawes' and veteran Vogue editor Edna Woolman Chase shape current approaches to the study of material culture and design history.


The next article came from BGC student Carlin Soos. In "The Challenge of Artists' Books," he discussed how these objects complicate expectations of what a book should be and pose special challenges for the librarians, book curators, and book conservators who care for them. The following post was Catherine Stergar's "A Quilt and the Responsibility of Remembrance," a sensitive account of a powerful commemorative object at the United States Memorial Holocaust Museum. Articles by Amanda Hinckle and Sarah Stanley will be published during the next two months. 


Students describe the online dialogue between the two programs as exciting, inspiring, and rewarding. "It offered us the chance to publish our own research and gave us the opportunity to interact with students who have similar interests," explained Stergar. Hinckle observed that the "collaboration allowed for the exchange of different ideas and perceptions that you sometimes lose within the same program, enriching our experience." Students cite other benefits as well. "Engaging with an accessible digital platform helped me learn how to communicate my written perspectives more effectively and creatively," said Sadtler. Expanding further, Stanley commented, "I think the most valuable aspect of the RCA/V&A– BGC collaboration is yet to be seen," adding, "this format has a lot of potential to create an important and intellectually rewarding international network of scholarship, made even more appealing by its accessibility and availability to audiences well beyond the walls of our two institutions." Foan agreed: "I hope this project will open up a continued and fruitful dialogue between the two schools, which have a lot to share with one another."
—Catherine Whalen
, March 2016